BEVS 1309 Electric Pencil Hardness Tester is designed to overcome the traditional pencil hardness tester's limits, which are reproducibility and repeatability. The uniformity of the carriage speed and the variation of the applied force by the user are the key factors for the pencil hardness test.
The tester is with a built-in motor to drive the unit which can keep a constant and uniform speed across the coated panels. Free set weight scale ranging 500-1000g, positioning button and internal levelling bubble ensure the unit use easily and is of high accuracy.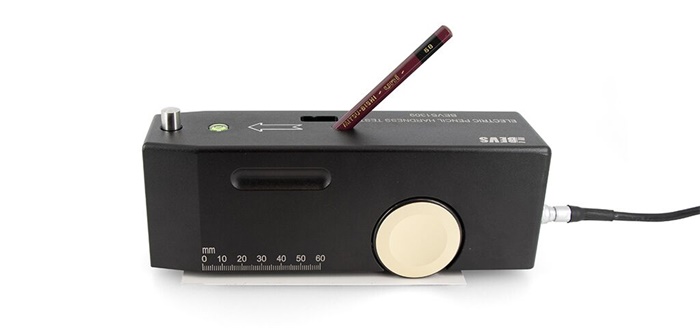 Technical Info:
Dimension: 205 × 65 × 75mm (length × width × height)
Instrument net weight: 2200g
Pressure of pencil tip: 500-1000g, stepless adjustment
Test speed: 0.5 – 8 mm/s, stepless adjustment
Power supply: 100-230V, power bank, computer USB port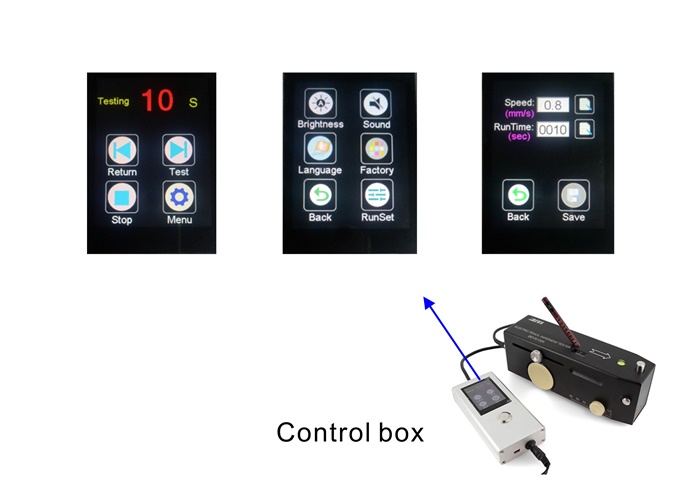 The control box with colored touch panel is user-friendly. User can set speed, test duration and other parameter.
For other hardness tester, such as pendulum hardness tester, Buchholz indentation tester

, pls click
here
for more info.