On July 17, 2020, BEVS held an online training which is for new products introduction. It is the second online event BEVS held, distributors around the world joined and gave precious feedback.
To cope with the pandemic, new instruments are developed. The industries got impacted somehow because of the corona virus and its recovery will take time. New products are as following.
1) Lab mixer 2501/S, an economy type developed to cope with the pandemic, is with button control and simple up and down lifting. Great power can meet normal requirement in lab.
Technical info:
Speed:100~9000rpm
Power:550W
Vessel Supported:0.5/1.5/3L
Lifting Distance:210mm
Lifting Type:Manual
Dimension:410×450×470mm
Net Weight:19kg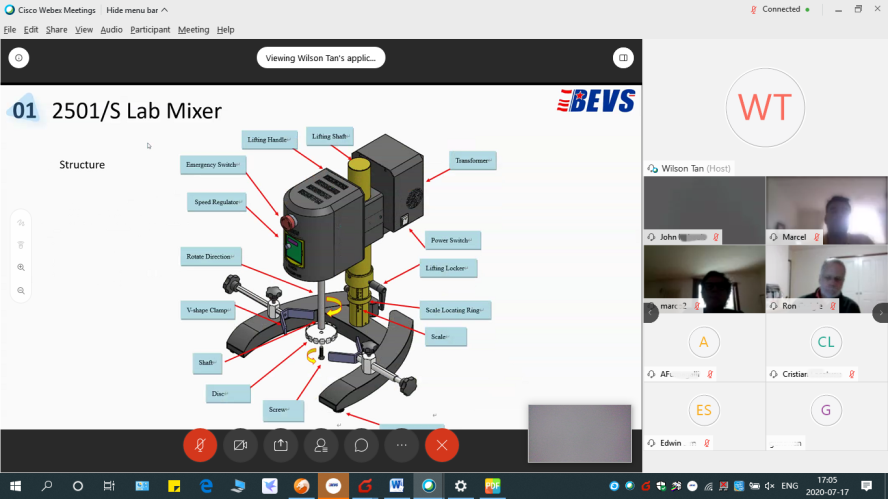 2) 1818S Mini Automatic Film Applicator, a simplified model with lower cost but works as well as the 1818 series.
Technical info:
Speed: 1~200mm/s(Adjustable)
Speed Precision: 1mm/s
Max. Draw Down Length: 245mm
Glass Plate: 355x229x10mm(Vacuum plate is not available)
Dimension: 450×300×210mm
Net Weight: 13kg
Power: 120W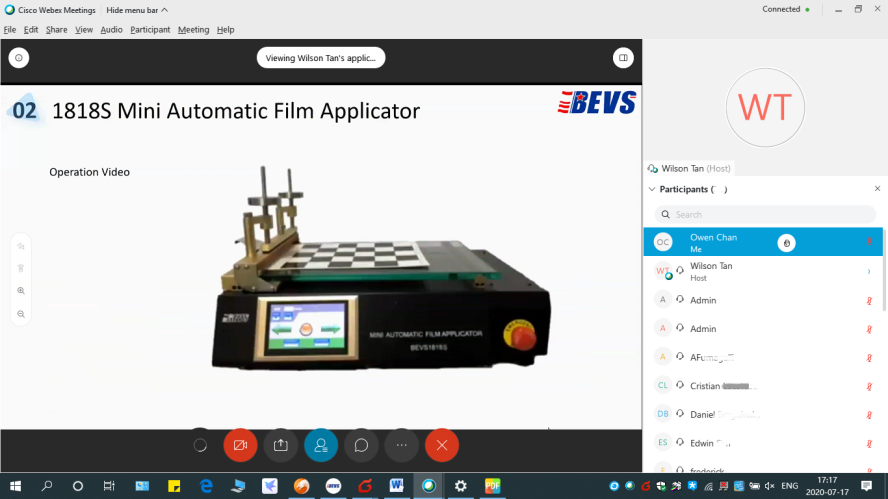 3) 1112U Intelligent Krebs Viscometer, new design for replacement of the old one.
Range:40~141KU/27-5274cp/32-1099g
Resolution:0.1KU/5cp/1g
Accuracy:±1% of full scale
Repeatability:±0.5% of full scale
Rotation speed:200rpm±1rpm
Power consumption:Max.35W
Power:200~250V or 100-120V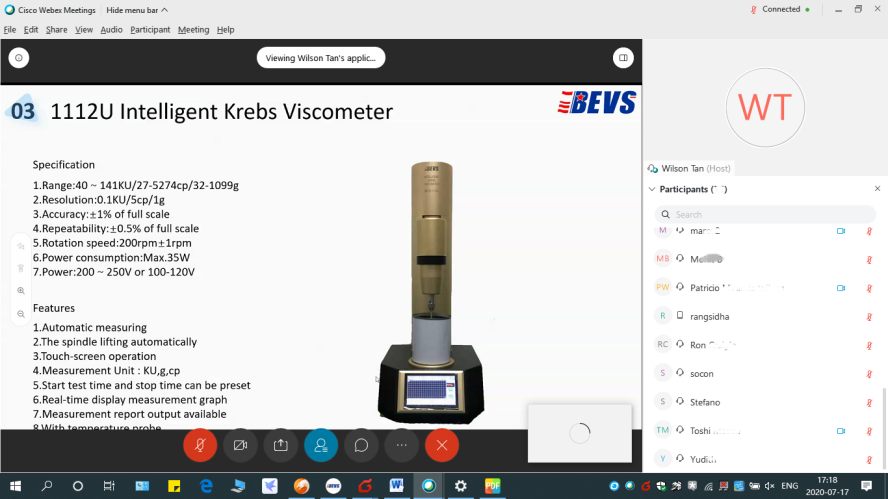 4) 1501U Glossmeter, the update version of 1501, it has big display panel, one button measurement for attaining quick result.
Technical info:
Angle: 60°
Measurement range: 0-1000GU
Repeatability: ±0.2 (0-199.9GU), ±0.2% (200-1000GU);
Reproducibility: ±0.5(0-199.9GU), ±0.5%(200-1000GU);
Precision: 1GU
Measuring area(mm): 9x15(60°)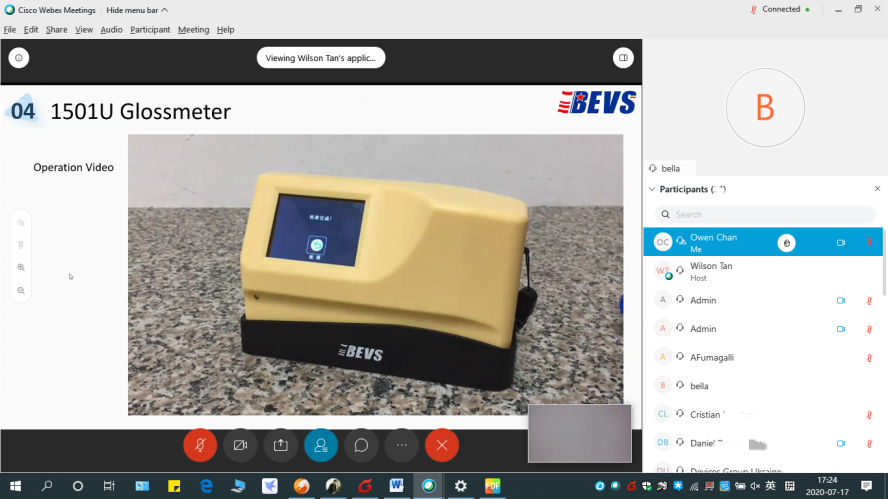 5) 1608 Automatic Bending Tester, it is for determining the elasticity, adhesion and elongation of coatings or other materials on PET sheet, Foils and Flexible OLED.
Technical info:
Mandrel with diameters: 5 / 6 / 8 / 10 / 12 / 16 / 20 / 25 / 32mm
Bending speed: 10-60 cycles / min
Bending angle: 180°
Cycle times: 1 - 99999, adjustable
Sample Size: 240mm(L), 0-70mm(W) and 0.05-0.5mm(H)
Power: 60W
Size: 620 × 310 × 460mm (L x W x H)
Net weight: 25kg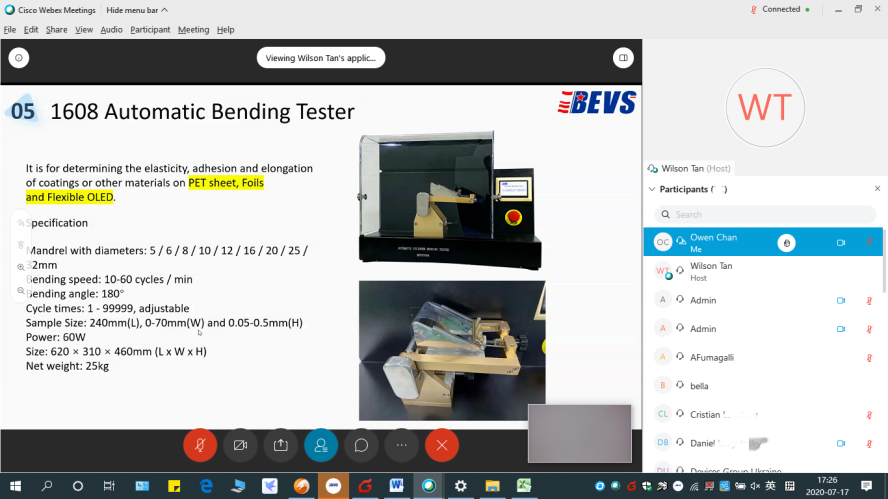 6) BEVS 1309 Electric Pencil Hardness Tester is designed to overcome the traditional pencil hardness tester's limits, which are reproducibility and repeatability. The uniformity of the carriage speed and the variation of the applied force by the user are the key factors for the pencil hardness test. The tester is with a built-in motor to drive the unit which can keep a constant and uniform speed across the coated panels. Free set weight scale ranging 500-1000g, positioning button and internal levelling bubble ensure the unit use easily and is of high accuracy.